Schylling Chinese Jump Rope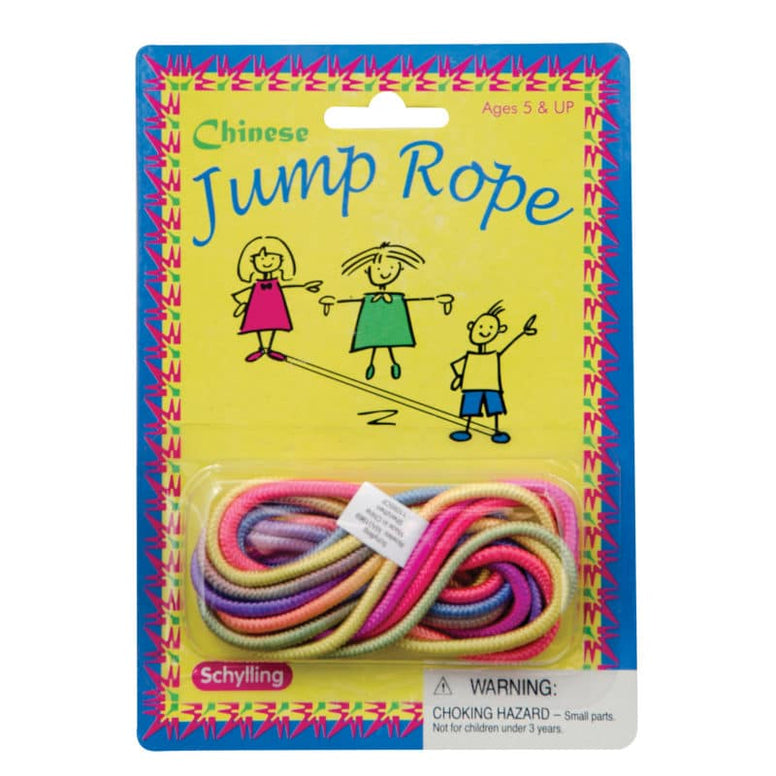 Bring fun to the playground with our Chinese Jump Rope! Grab 2 friends and let the jumping begin! Comes complete with detailed instructions.
Details
• Recommended for 2-4 years
• Rope loop measures approx. 60″.
• Playing instructions are included.
• Comes with 1 multi-colored rope.


You may also like