Quercetti Migoga Ocean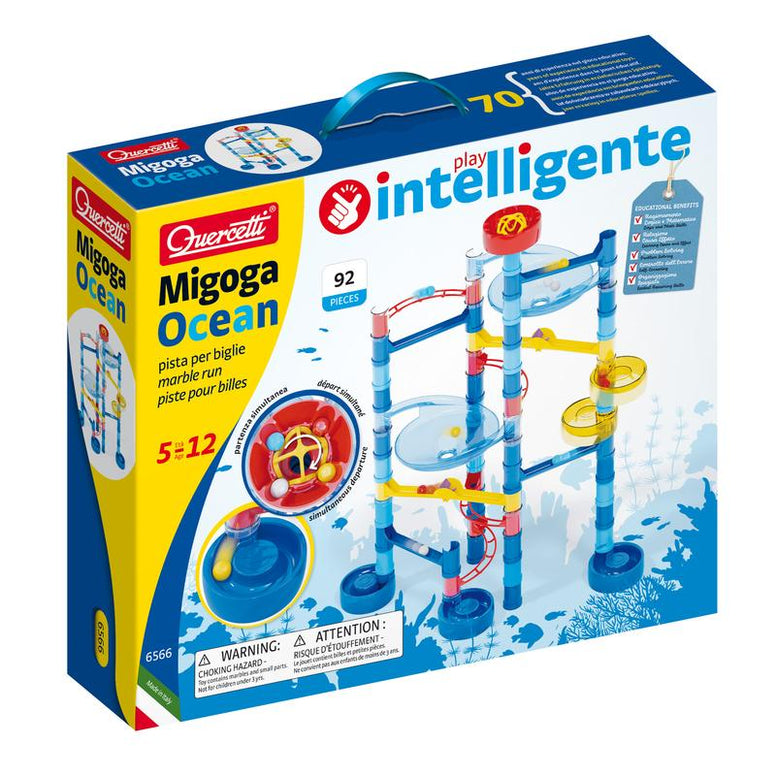 Simultaneous departure and always different paths for colored balls that "swim" between ocean currents, deep waters, and marine environments.
Colourful balls that take off at the same time but follow different paths, through ocean currents, deep waters, tropical islands and underwater worlds, navigating vortices, straight lines and curves, on this marble track that features the shapes and colours of the ocean. There are plenty of pieces to build tracks like the ones in the illustrations, or to create completely new and original ones. Slides, bridges, columns and spirals can be easily fitted together in infinite combinations for endless fun playtime. Creativity and reasoning are indispensable in order to construct nice tracks, and more importantly functioning ones. Only high-quality, sturdy, shatterproof materials are used, in order to ensure that they fit together precisely and make for a solid structure.

You may also like