Earth Mama Organics Third Trimester Tea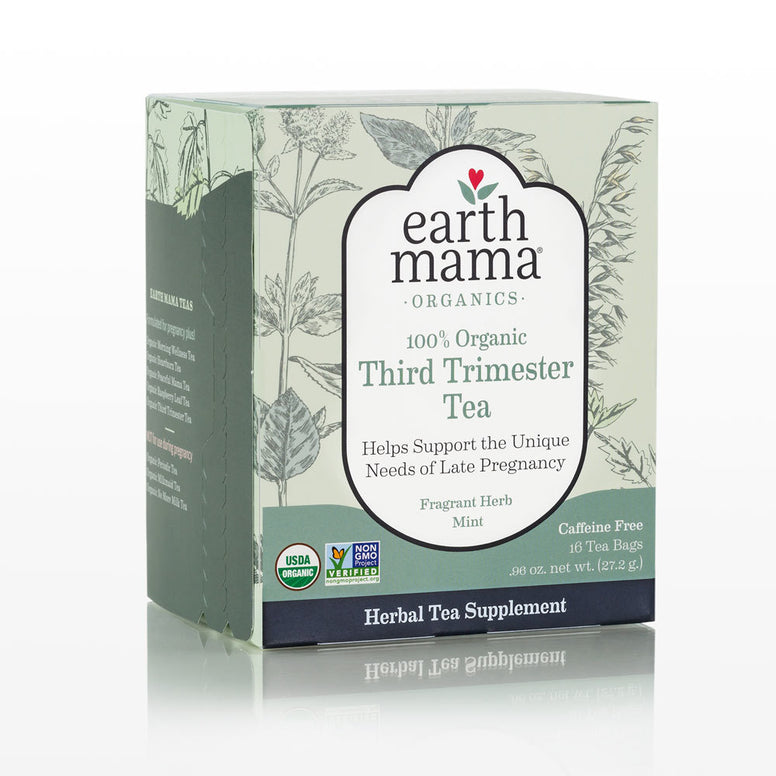 You. Are. Almost. There! Yay! So we made this for you: Organic Third Trimester Tea is a hearty blend of stinging nettles, chamomile, rosehips, oatstraw and red raspberry leaf, traditionally used to nurture your third trimester self and to prepare for labor. It's a time-honored blend for the occasional leg cramp that can…um…CRAMP your style in the third trimester.
- Fragrant Mint Herbal Tea to Help Support the Unique Needs of Late Pregnancy*
- Non-GMO Project Verified
- Certified Kosher by EarthKosher
- Each teabag comes wrapped in individual packaging — so you can take a single bag on the go. And if they've spent a few weeks living at the bottom of your diaper bag...well, they'll still be good.
- Having a day? We get it. That's why each tea tag has its own happy little love note from us to you.
- Is it formulated to use while breastfeeding? Yes!
- How many cups can I drink a day? 1-3 cups per day. Always check with your herb-knowledgeable healthcare provider to find out what's best for you. 
You may also like