Schylling Nee Doh Noodlies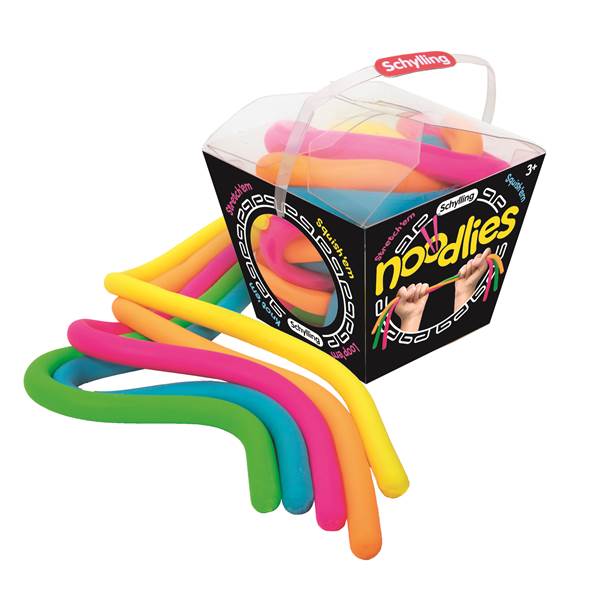 Have you ever had the urge to bury your hands in a bowl of noodles, just to see what it felt like?
Wonder no more.
Wiggly, squishy, stretchy, and colorful, Noodlies are an incredibly unique and wonderfully satisfying twist on everyday stress relief!
Noodlies
Set of five rubbery noodles
Encourages calmness, concentration
Stretch 'em, squish 'em, knot 'em, loop 'em!
Unlike regular noodles, Noodlies are non-sticky and non-messy
Includes 5 Noodlies
Noodlies each measure 13 inches
High-quality materials - Lasting durability
You may also like