GroVia Organic Soaker Pad 2-Pack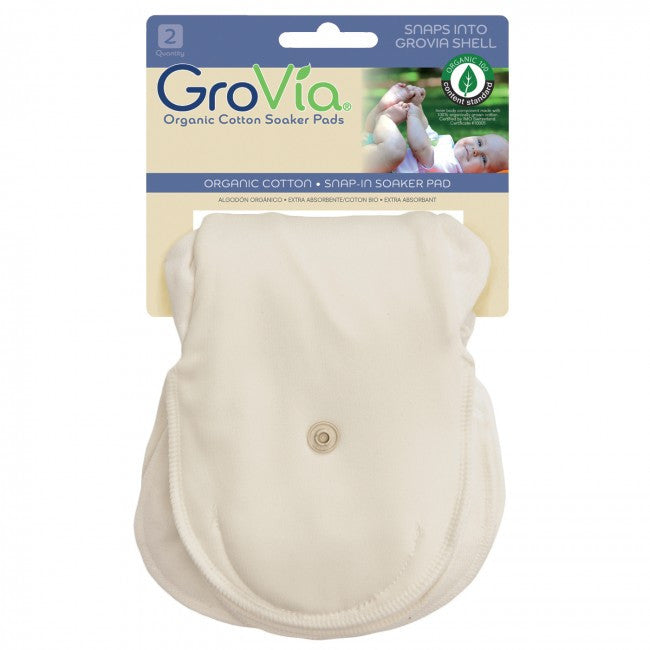 GroVia™ Organic Cotton Soaker Pads are designed to be super absorbent yet trim. Your GroVia™ Pads will mean smaller loads of laundry that use less water and detergent. Their unique design wash well and dry quickly! GOTS Certification OE Blended: The entire product consists of 80% certified organic cotton

To Use: Simply snap your GroVia™ Pad into your GroVia™Shell. When wet unsnap and replace with a fresh GroVia™ Pad. If soiled, place both Pad and Shell into diaper pail and start with a new set!

GroVia™ Organic Soaker Pads come in packs of 2. Made of 6 layers of Certified Organic Cotton fleece. Healthier for baby and less diaper rash!
You may also like