Earth Mama Organics Morning Wellness Tea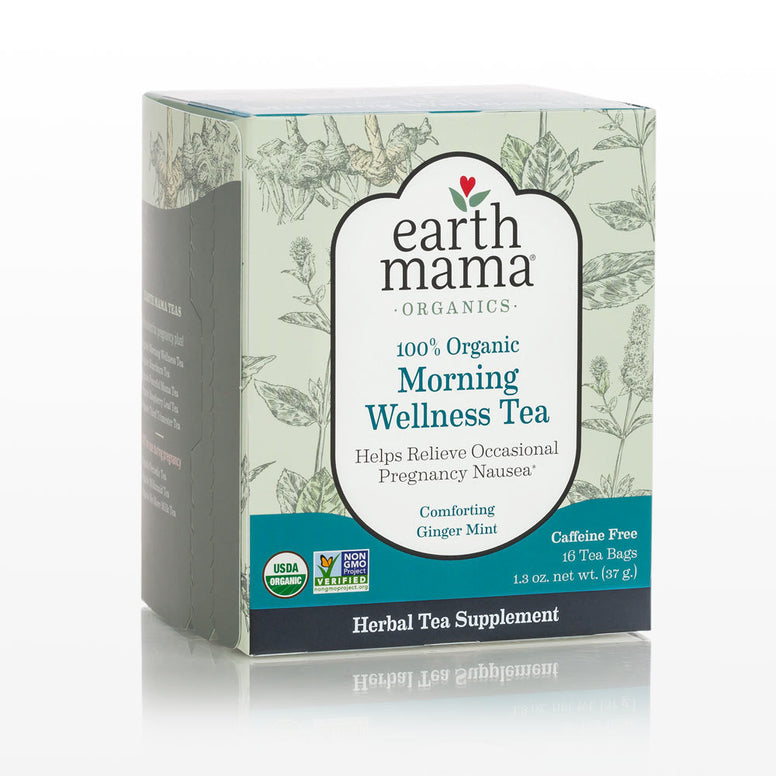 This product is unavailable
We believe in the power of words: therefore, we make stuff for wellness in the morning, not sickness. Organic Morning Wellness Tea is a ginger-minty blend of organic herbs traditionally used to help prevent occasional morning sickness and pregnancy nausea. Formulated for pregnancy (and beyond!) with settling ginger root, chamomile and lemon balm, with a hint of mint and a twist of orange peel for a citrus pop of flavor. Especially comforting when every little smell is no bueno and "morning" sickness lasts all day long.

- Is it formulated to use while breastfeeding? Yes!
- How many cups can I drink a day? 1-2 cups per day. Always check with your knowledgeable healthcare provider to find out what's best for you.
You may also like