Dantoy Bioplastic Construction Vehicles Gift Box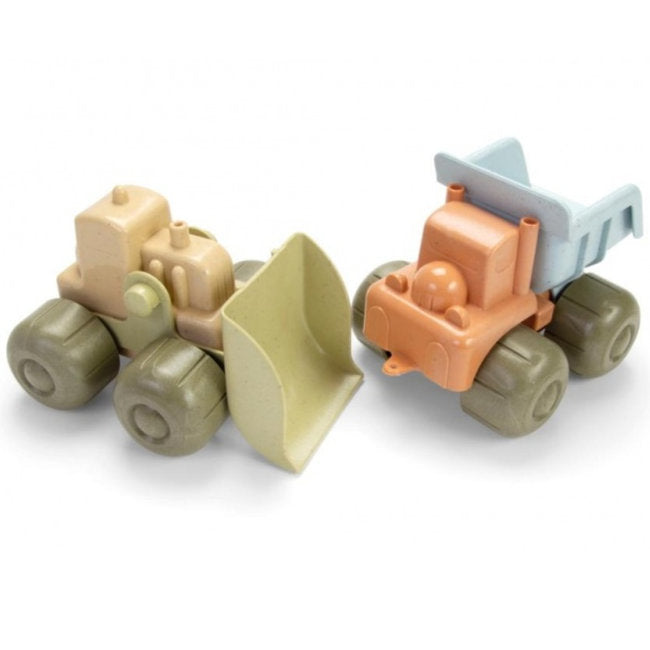 From Dantoy's Bio-collection: super cool construction vehicles with a simple design in soft trendy colours. Ideal toys for in the sandbox, on the beach or just inside! The set consists of a shovel and a truck with rotating wheels and a movable tipper and shovel arm. Super durable toy because it is made of the eco-friendly material Bioplastic which comes from sugar cane. 
Contains no phthalates, perfumes, BPA or other types of harmful substances!
What's Bioplastic?
Bioplastic is made from the eco-friendly material sugar cane. This plant absorbs CO2 from the air and the sugar cane fields can be harvested several times a year. Toys are harvested every 6-12 months, only after 5-7 years new sugar cane plants are planted. Dantoy is also the first toy manufacturer in Scandinavia with the Nordic Eco-label!
You may also like